14. Forum for Media Design, Cologne
Speaking as part of the 14. Forum for Media Design, Cologne at the Museum für Angewandte Kunst. The talk can be heard on WDR Radio here.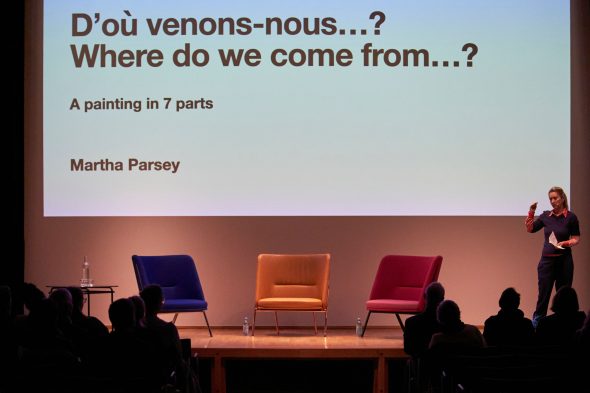 Technische Hochschule, Cologne
Seminar 'Bacon's Women' for the MA course at the Technische Hochschule, Technology Arts and Sciences, Cologne on the role of women in Bacon's oeuvre.
Courthauld Institute, London
Screening of my film 'Bacon in Paris' for the MA Curating Course at the Courthauld Institute during the exhibition 'Portrait of the Artist as…' with a seminar about role of the curator and critic in an artists career development.